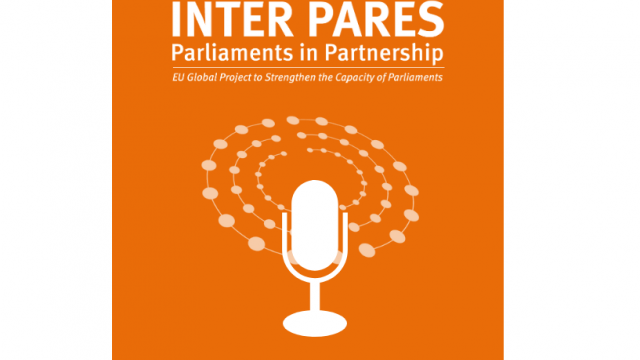 This podcast is part of the project 'INTER PARES | Parliaments in Partnership - EU Global Project to Strengthen the Capacity of Parliaments', funded by the European Union and implemented by International IDEA. Hosted and produced by Ingrid Walker, associate programme officer at International IDEA. Look out for a new episode every month.
With the pandemic showing no signs of waning, parliaments around the world are even more pressed to come up with innovative ideas to continue their work and fulfil their constitutional functions. This episode explores whether virtual parliaments are here to stay and what can parliaments do to engage with citizens and respond to their needs in real time. The episode looks at how this process can be shaped to transform into structural change that reinforces democratic governance in a tangible way.
The episode features interviews with Dr. Andy Williamson from the Inter-Parliamentary Union (IPU); Mohamed Hussain, People's Majilis ICT Director; Hassan Ziyau, People's Majilis Director of Media and Communication; and Georgian Ghervasie, Director of Communications at the Romanian Senate and Carlo Papuc IT Director at the Romanian Senate. 
For more information on the programme, visit: https://www.inter-pares.eu